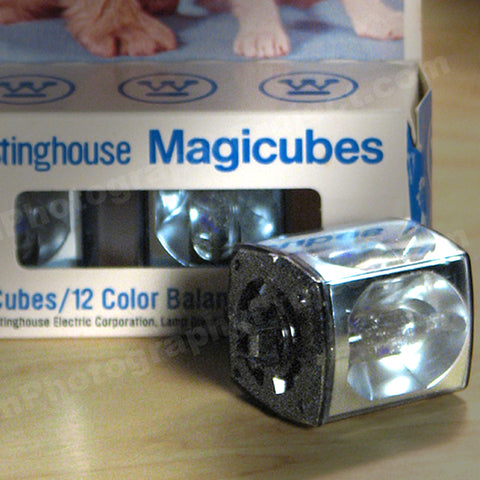 Flash Cubes (MagiCube Type)
MagiCube Flash Cubes (Box of 3 Cubes - 4 flashes per cube)
Use only with cameras that are MagiCube compatible.
MagiCubes are not compatible with cameras needing "Blue Dot" Flash Cubes
How do I know if my camera takes a MagiCube or a Blue Dot Cube?
Cameras that use MagiCube flash cubes do not have batteries.
Important Information Concerning Vintage Flash Products: Flash products are unused, vintage stock items, so please anticipate some flash misfires. The condition of the package will vary according to the manner in which the flash was stored. On rare occasions, vintage flash products may arrive without packaging.
---
We Also Recommend