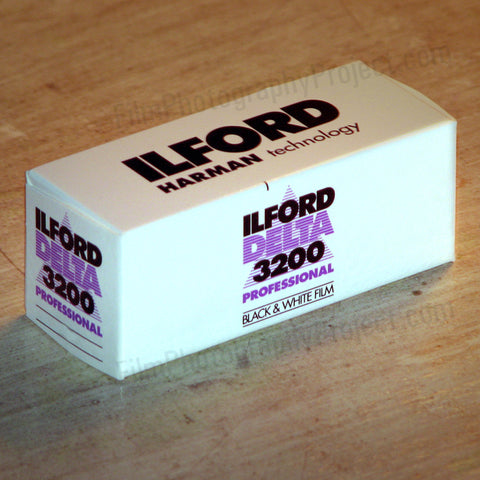 620 BW Film Ilford High Speed 3200 (Single Roll)
Ilford High Speed 3200 BW* / 620 Single Roll
620 roll film for 620 film cameras. 
This high ISO film is not recommended for daylight shooting. 100 iso film is the ideal ISO for 620 cameras. Please use a light meter is using Ilford 3200.
DELTA 3200 PROFESSIONAL is an ultra-speed black and white film, ideal for fast action and low light photography such as night time, sport, or indoor architectural applications where flash photography is 'forbidden'. This is a genuine high speed film with an ability to record highlight detail that sets it apart from other films. 
- Ultra High Speed El 3200
- Perfect for low-light and action shots
- Please use a light meter when using
*The 620 Film Spool - Our 620 Film is hand-rolled onto a new FPP mold-injected plastic, re-usable 620 film spool. Our FPP 620 Spool is mold injected and is just a fraction thicker than vintage metal spools due to the fabrication requirements.  Our spool will be snug in 1% of 620 cameras. It will loosen with repeated use (if you re-use your spool or can be easily sanded down with a piece of sandpaper.) This product is sold without warranty. All sales are final. Due to the age of vintage cameras your results are not guaranteed.
---
We Also Recommend