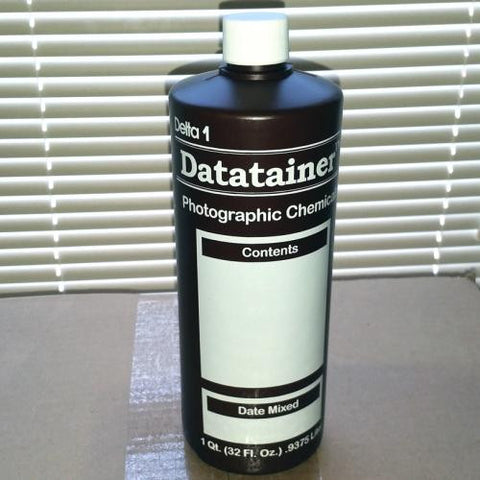 Darkroom Supplies - Container (32 oz -1 Quart)
Darkroom Supplies - (1) Container (32 oz -1 Quart)
DELTA 1 Datatainer™
Brown chemical storage container of high density plastic.
Opaque color.
Data information is printed in epoxy inks for durability.
Comes with a linerless Flexi-dome lid which is leakproof and air tight.
32 oz (1 Quart)
Perfect for our 1-Quart E6 Color Slide Kit!
Let's start souping our own film!!
---
We Also Recommend