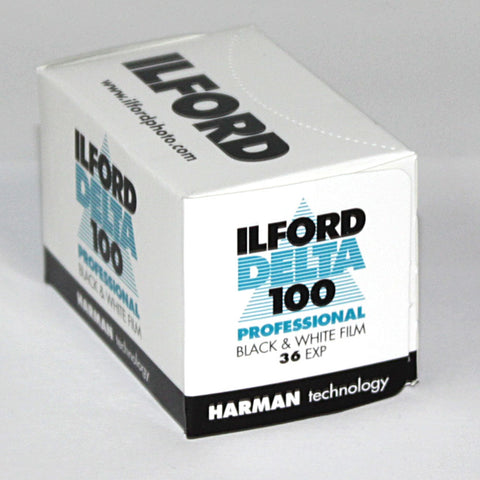 35mm BW Film Ilford Delta 100 (1 Roll)
ILFORD DELTA 100 PROFESSIONAL is a medium speed, black & white film that uses Ilford's latest Core-shell™ emulsion technology to deliver superb image quality and maximum sharpness.
Ilford Delta 100 - ISO 100 - 36 exp - DX Coded - Process: BW
Excelling in scenes that are detail rich, its exceptionally fine grain makes DELTA 100 the perfect choice for many applications or genres. Showing outstanding quality at its recommended rating of ISO 100/21°, DELTA 100 will also produce stunning results rated between ISO 50 and 200.
---
We Also Recommend