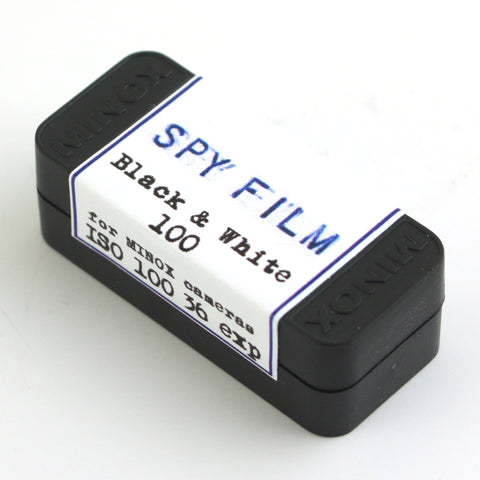 Minox Subminiature Spy Film - BW 100 Negative
Film for your Minox Spy Camera!
Black & White Negative 100 / iso 100 / Process BW

Film is for Minox Spy cameras and will not fit in Minolta 16 or other non-Minox cameras. Film is hand-cut Delta 100 emulsion. It is cut from new, fresh stock. This is a specialty film and we do not accept returns.
Processing Info
This film is process BW. We recommend Blue Moon Camera for Minox film processing (order form included with order). It can also be home processed using any of our fine BW developers.
Pictured Top: Bond, James Bond! George Lazenby shootin' with his Minox camera in "On Her Majesty's Secret Service"!
Check out the Sub Club (where sub-miniature photography is alive and well) - http://www.subclub.org/
---
We Also Recommend