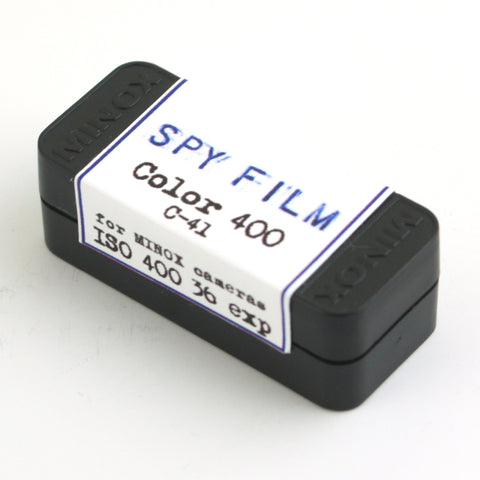 Minox Subminiature Spy Film - Color 400 Negative
Film for your Minox Spy Camera!
Color Negative 400 / iso 400 / Process C-41

Film is for Minox Spy cameras and will not fit in Minolta 16 or other non-Minox cameras. Film is hand-cut Kodak Portra 400 emulsion. It is cut from new, fresh stock. This is a specialty film and we do not accept returns.
Processing Info
This film is process C-41. We recommend Blue Moon Camera for Minox film processing (order form included with order). It can also be home processed using our FPP color negative kit. 
Pictured Top: Bond, James Bond! George Lazenby shootin' with his Minox camera in "On Her Majesty's Secret Service"!
Check out the Sub Club (where sub-miniature photography is alive and well) - http://www.subclub.org/
---
We Also Recommend