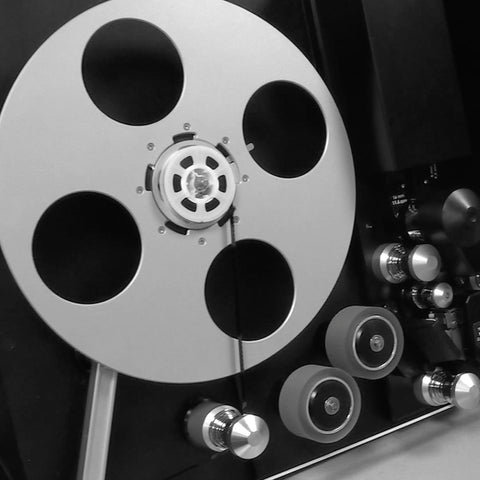 Film Scanning Services - Super 8 / Regular 8mm (50 ft rolls)
FPP high definition film scan services for your Super 8, regular 8mm movies (including vintage home movies and Super 8 Sound).
We're dedicated to preserving your film memories with our state-of-the-art scan gear.
This service is for film that is already developed. If you need developing + scanning please CLICK THROUGH to our 8mm Process/Scan page.
Each order (quantity) is for one 50ft roll. Scan turnaround is approximately 2 weeks from when your film is checked into our film dept.
Follow these steps:
Place your order.
Download our SCAN FILM FORM. Print, fill out and include with your film. Our address is on the form. Remember to place your order via this page before mailing your film.

Send your processed film along with one USB thumb drive to The FPP.  A 128gb drive is recommended for HD output. If you don't have a thumb drive, you can purchase one from The FPP here. The shipping fee in your shopping cart is for the return of your materials. You are responsible for shipping your materials to The FPP.
Price includes:
Film Prep
Film Cleaning (if needed)
Film scan - We scan your film 16x9 Full Frame. By scanning full frame, you will be able to see all of the image on your film including the film sprockets (see picture below).
Choose Output to HD (1

920x1080), 2k (2048x1556) or 4k (4096x3112) resolution 

(Supply thumb drive or purchase FPP thumb drive here)
Scanning Aspect Ratio - By default we will scan your film 16x9 and include the entire frame (including sprocket holes). If you would like a different crop, please make notes on the FILM FORM that you submit with your film.
Have questions, please contact Michael Raso  - Michael@FilmPhotographyProject.com
_____________________________________
The fine print - When you submit your film assets to Film Photography Project (FPP) for scanning or handling of any kind you agree to the fullest extent of the law to  indemnify, defend, and hold harmless FPP, its officers, directors, employees, agents, licensors, and suppliers from and against all claims, losses, liabilities and damages of any kind, including, without limitation, attorneys' fees, arising from or relating in any way to your use of our services, or any violation of these Terms, any law, or any rights of any third party, including when the active or passive negligence of  FPP is alleged or proven.
Sh*t Happens - Your media is very important to you, and we take every precaution to ensure the safety of your film while they are at our facility.  However, sometimes the unpredictable happens during shipping to and from our facility, or while a service is being provided.  Our commitment to you, is that if any item is lost or damaged by us while at our facility, we will replace it with an item of equivalent amount.  To ensure you are protected above and beyond our replacement of the raw materials, we strongly suggest you acquire insurance.  To ensure you are protected during the shipping of the items, please insure your packages. We can not replace the value of items that are lost in transit.
---
We Also Recommend