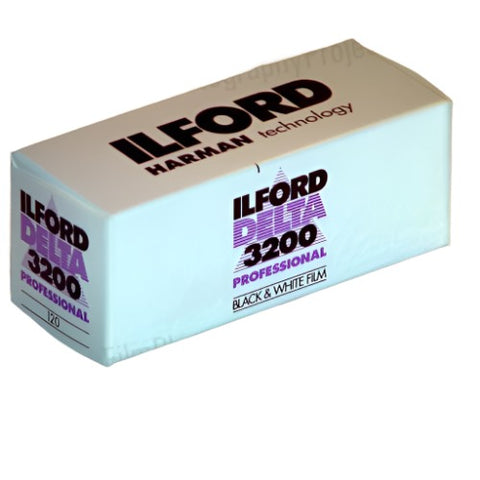 120 BW Film Ilford 3200 (Single Roll)
Ilford Delta Professional High Speed 3200 Film
120 Single Roll - 3200 iso
The Film Photography Project on-line store is thrilled to present Ilford's 3200 asa BW film. A favorite Australian photographer Daniel Klaas. Make it your fav and pick up some rolls today!
Daniel was a guest on The Film Photography Podcast Episode 69!
Image by Daniel Klaas - model: Kordula - Hasselblad 500CM - Ilford Delta 3200 - Natural Light © danielklaas
DELTA 3200 PROFESSIONAL is an ultra-speed black and white film, ideal for fast action and low light photography such as night time, sport, or indoor architectural applications where flash photography is 'forbidden'. This is a genuine high speed film with an ability to record highlight detail that sets it apart from other films. ILFORD DELTA 3200 PROFESSIONAL has many strengths, most notably its liberating high speed, unobtrusive grain structure and its unsurpassed tonality.
- Ultra High Speed El 3200
- Perfect for low-light and action shots
- Core-shell crystal technology
---
We Also Recommend