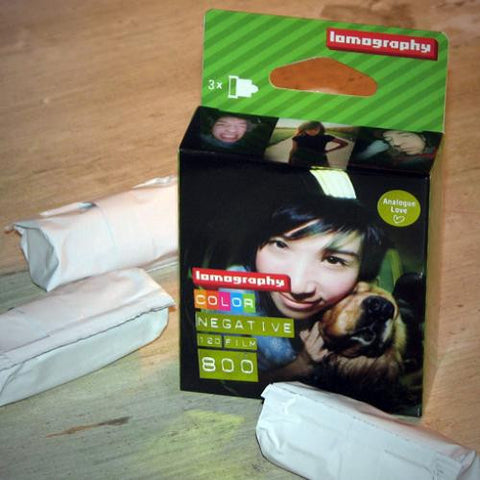 120 Color Film - Lomography 800 (3-Pak!)
Lomography 120 Medium Format Color Negative High-Speed 800
Three Rolls in one Speedtastic Box!
The Film Photography Project Store is proud to offer super fast Lomography Color Negative 800 in Medium Format 120! Packaged in a glossy and awesome  box, each box is crammed with three rolls of film – This 800 asa is a high-speed medium-format film designed to bring a burst of vibrant color, as well as great saturation and contrast, in all lighting conditions! Shoot in bright sunshine, grey days, indoors or at night with a flash. This emulsion will guarantee superb results in all light situations!
Photo by Klive Lai - Follow Klive on Flickr!
---
We Also Recommend