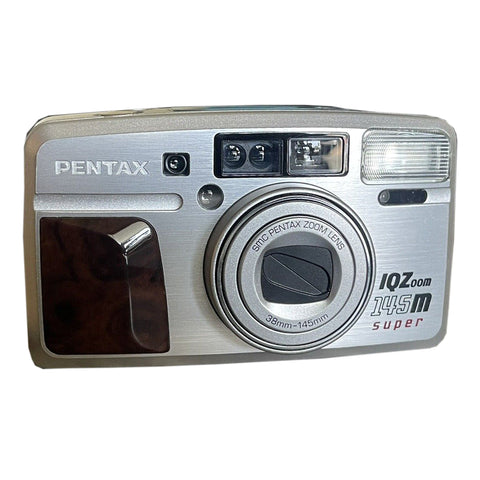 35mm Film Camera - Pentax IQZoom (Silver Vintage)
The Pentax IQZoom compact camera was introduced in 1986. It won awards from the Technical Image Press Association (TIPA) and European Imaging and Sound Association (EISA)
above: Photo by Mark O'Brien / Pentax IQZoom / Kodak Tri-X
The perfect 35mm pocket camera fully tested by the folks at The FPP! 
Lens: 38mm (with zoom capability)
Automatic exposure
Built-In Flash (option to turn off)
Film Type: 35mm (reads DX code from iso 25 to iso 3200)
Uses 1 - CR123 battery (Included)
Self-Timer
Tripod Socket
You can find the manual for your Pentax HERE.
Please note that this camera is fully tested The (FPP) Film Photography Project. Camera is vintage and may have a few scuffs and/or physical imperfections. These imperfections will not affect performance. Camera is tested but due to the cameras age, we do not grade the lens glass, inspect seals, test shutter accuracy or accept returns. Your camera may slightly vary from one pictured. Camera does not ship in original box or with manual. 
---
We Also Recommend