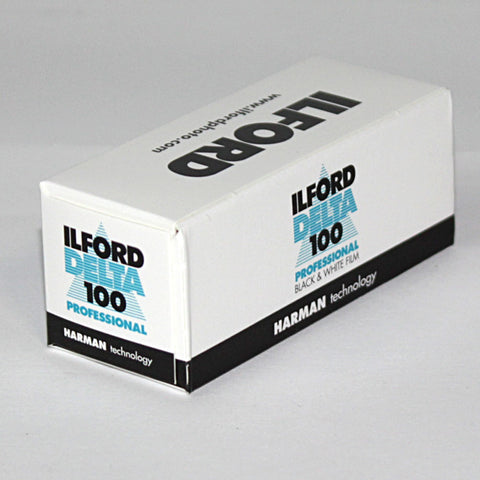 620 BW Film Ilford Delta 100 (Single Roll)
ILFORD DELTA 100 PROFESSIONAL 620* is a medium speed, black & white film that uses Ilford's latest Core-shell™ emulsion technology to deliver superb image quality and maximum sharpness.
Excelling in scenes that are detail rich, its exceptionally fine grain makes DELTA 100 the perfect choice for many applications or genres. Showing outstanding quality at its recommended rating of ISO 100/21°, DELTA 100 will also produce stunning 120 Film results rated between ISO 50 and 200.
*The 620 Film Spool - Our 620 Film is hand-rolled onto a new FPP mold-injected plastic, re-usable 620 film spool. Our FPP 620 Spool is mold injected and is just a fraction thicker than vintage metal spools due to the fabrication requirements.  Our spool will be snug in 1% of 620 cameras. It will loosen with repeated use (if you re-use your spool or can be easily sanded down with a piece of sandpaper.) This product is sold without warranty. All sales are final. Due to the age of vintage cameras your results are not guaranteed.
---
We Also Recommend