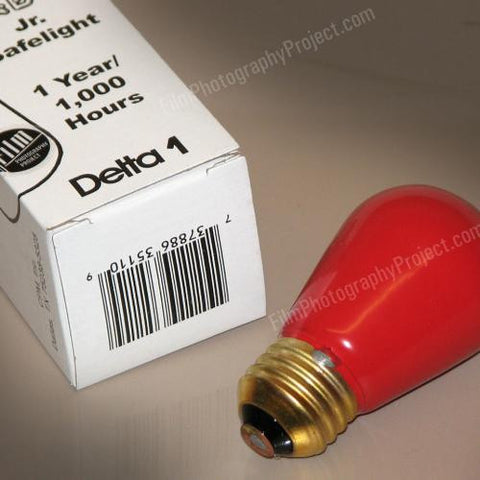 Darkroom Supplies - Junior Red Safe Light
FPP 7w Junior Red Light!
This small 6W bulb fits any standard 110v bulb socket. it perfect for small or temporary darkrooms.


This safe light is for use when printing in your darkroom.
It IS NOT for use with panchromatic bw or color film (most films!) The safe light can be used with orthochromatic blue sensitive films.
Approximate life is 1 year /1000 hours. 


The bulb should not be used any closer than 5 feet to your film or paper.  Use a larger, brighter safe-light for larger darkrooms.
---
We Also Recommend